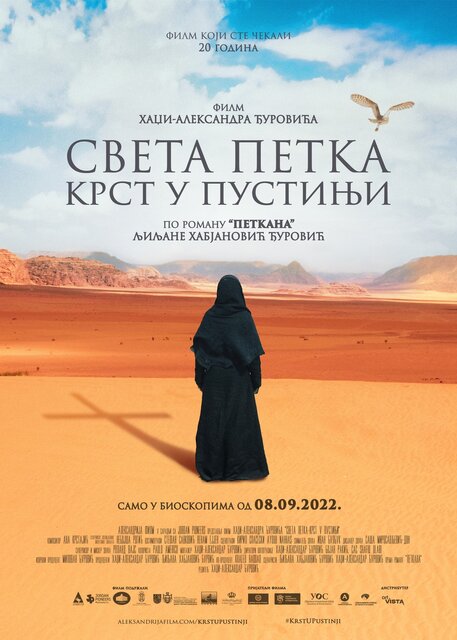 A cross in the desert
Sveta Petka - Krst u pustinji
Drama, Životopisný • • 2022
123 min
Anglické titulky
den
Neděle
datum
2. 10. 2022
čas
17:00
The devout girl Paraskeva leaves her life amongst people in the city of Constantinople and goes into the Jordan desert, where she spends the following 40 years of her life fighting temptations, sin and inner demons. We follow her path from being a simple girl to becoming the most beloved and revered saint in Christian Orthodoxy.
The side story tells us about two women (the Arab woman Zeyneba from a Bedouin tribe and Paraskeva), which come from different cultural, social and religious backgrounds, but share the same human
emotions and values and form an unusual friendship with their pure hearts. While Paraskeva is in the desert, Zeyneba is her only friend, but also a mirror of the outer world Paraskeva left behind.
The movie is based on a true story and the novel "Petkana" by Ljiljana Habjanović Đurović.
This story tells us how people can overcome their weaknesses. The themes of the movie are universal moral questions of humanity, which makes it current today and anywhere in the world.
Další termíny