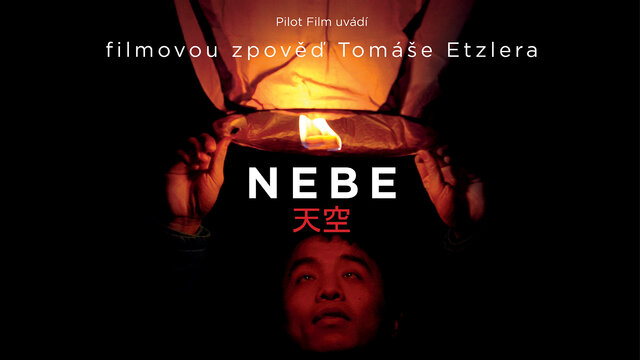 Sál C: NEBE / HEAVEN (English version)
HEAVEN
Dokumentární • Česká republika •
71 min
den
Neděle
datum
17. 10. 2021
čas
17:45
Nebe je celovečerní dokumentární snímek Tomáše Etzlera – prvního českého novináře oceněného cenou Emmy. Každodenní syrová realita, kterou Tomáš v Číně sedm let na vlastní kůži zažíval, ve filmu silně kontrastuje s mikrosvětem, který objevil v malé vesnici na severovýchodě Číny. Film přímo a nepřímo řeší některá z největších témat moderní Číny: politika jednoho dítěte, lidská práva, nedostatek svobody náboženského vyznání, korupce nebo zhoršení lidských hodnot v komunistickém režimu, je ale také příběhem o lásce.

Heaven is a tale of an orphanage in a rural China, combined with a personal testimony of an award-winning journalist Tomas Etzler. The raw reality of daily life which Tomas encountered as a Beijing based producer for CNN and a Czech TV correspondent during his seven years in
China contrasts sharply with a microcosm of kindness and unconditional love he discovered in a semi-legal orphanage for handicapped children in Chinese countryside. With working conditions for journalists and filmmakers deteriorating rapidly in China, Heaven provides an uncommon and very hard to obtain glimpse into 21st century China. It also indirectly contributes to a global debate about values and human right in the increasingly divided world.


Další termíny