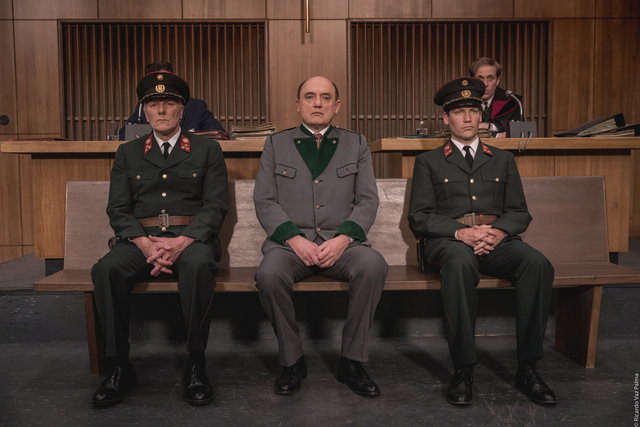 Murer - Anatomie procesu
Murer: Anatomie eines Prozesses
• Lucembursko, Rakousko • 2018
137 min
České a anglické titulky
den
Pondělí
datum
08.04.2019
čas
19:40
Nacista Franz Murer stanul v roce 1963 před soudem za své zločiny. Soudní drama podle skutečných událostí. Přezdívali mu řezník z Vilniusu. / Film představuje rekonstrukci procesu s Franzem Murerem z roku 1963, příslušníkem SS za války, který se v šedesátých letech stal politikem a váženým občanem. Murer – Anatomie procesu se ze soudního dramatu proměňuje v příběh o manipulaci pravdy, paměti, zákulisních politických hrách a také (ne)možnosti odpuštění hříchů.

A legal drama based on real events: in 1963, Franz Murer, officer of the SS, stood before the court for his crimes.
This film presents a reconstruction of the 1963 trial of Franz Murer, the Butcher of Vilnius, a member of the SS during the war who, in the 1960s, became a politician and respected citizen. Murer - The Anatomy of a Trial transforms from a legal drama to a story of manipulating truth, of memories, of behind-the-scenes political gambits and of the (in)ability to forgive the sins of the past.
Další termíny